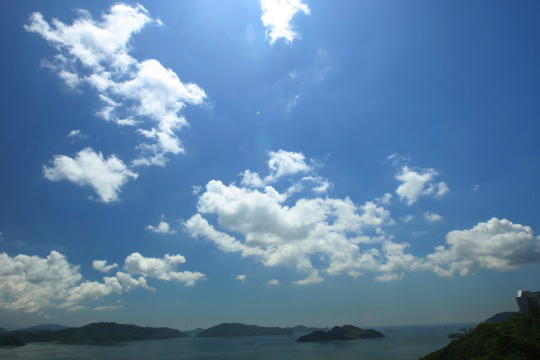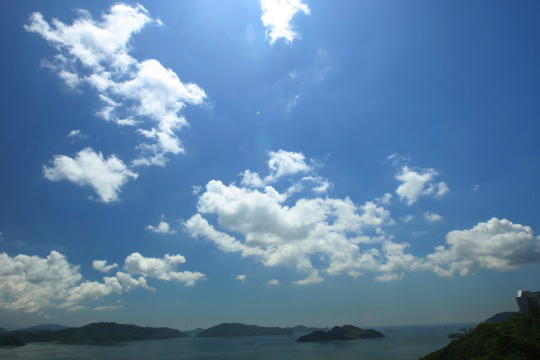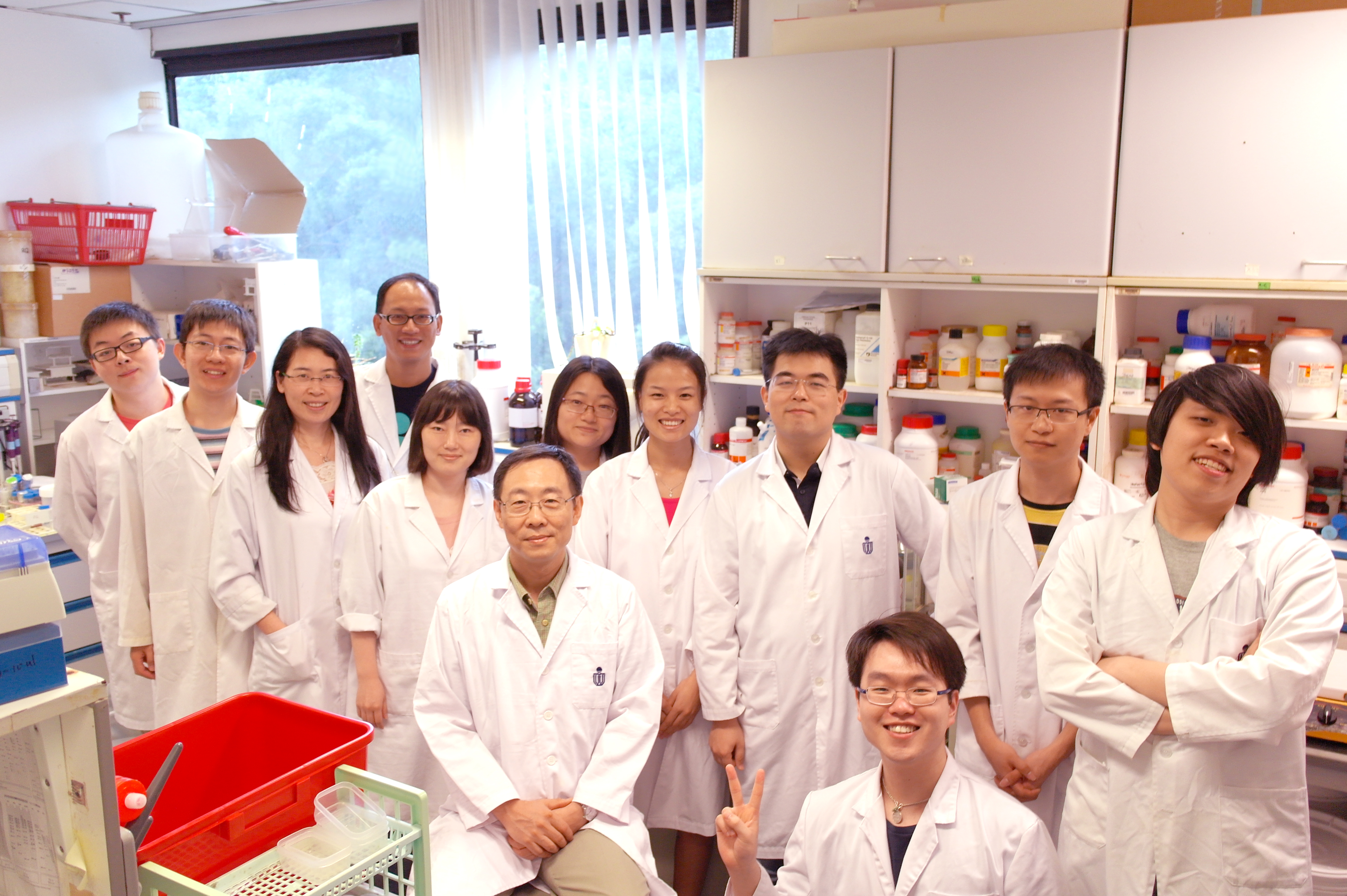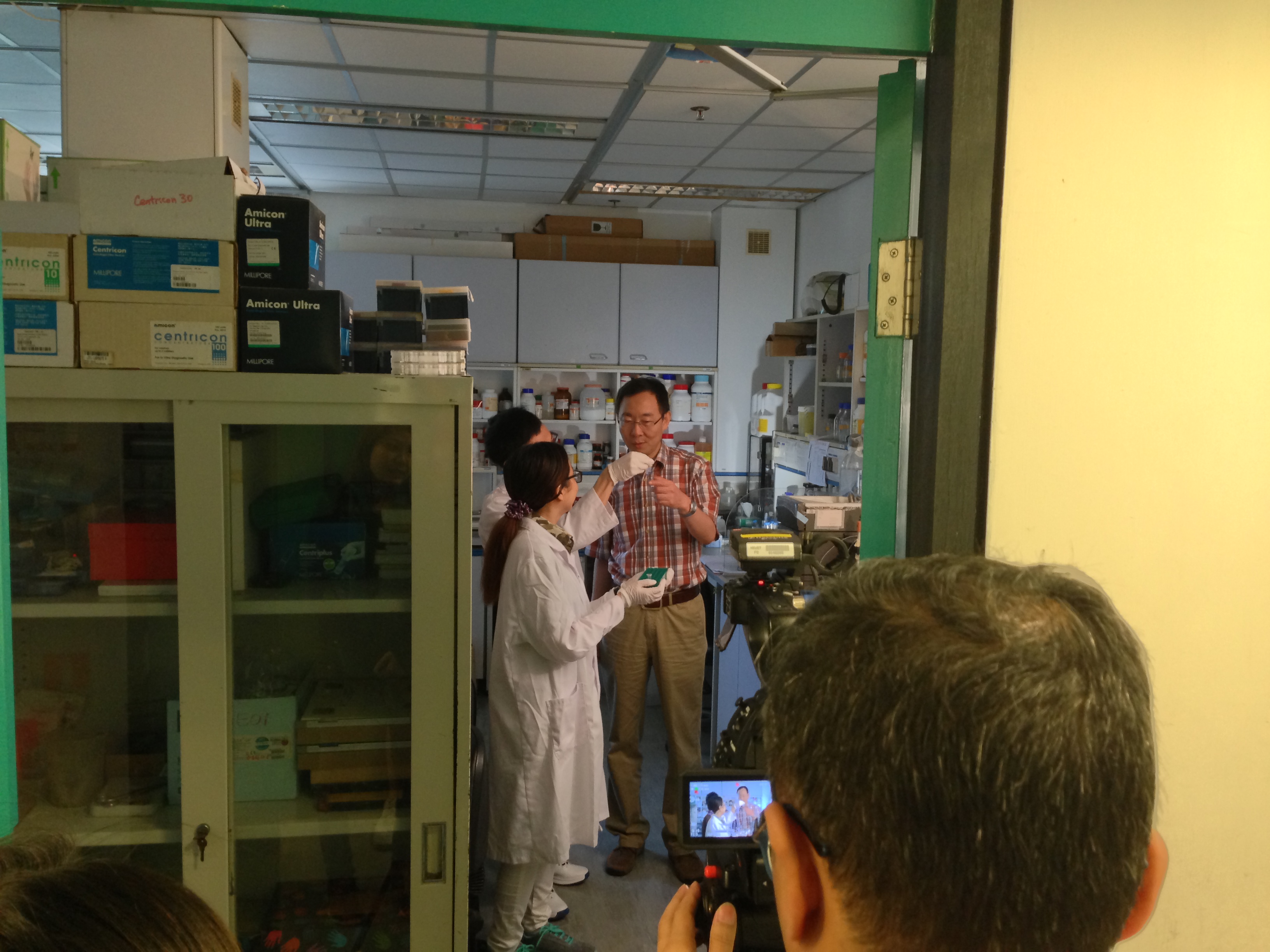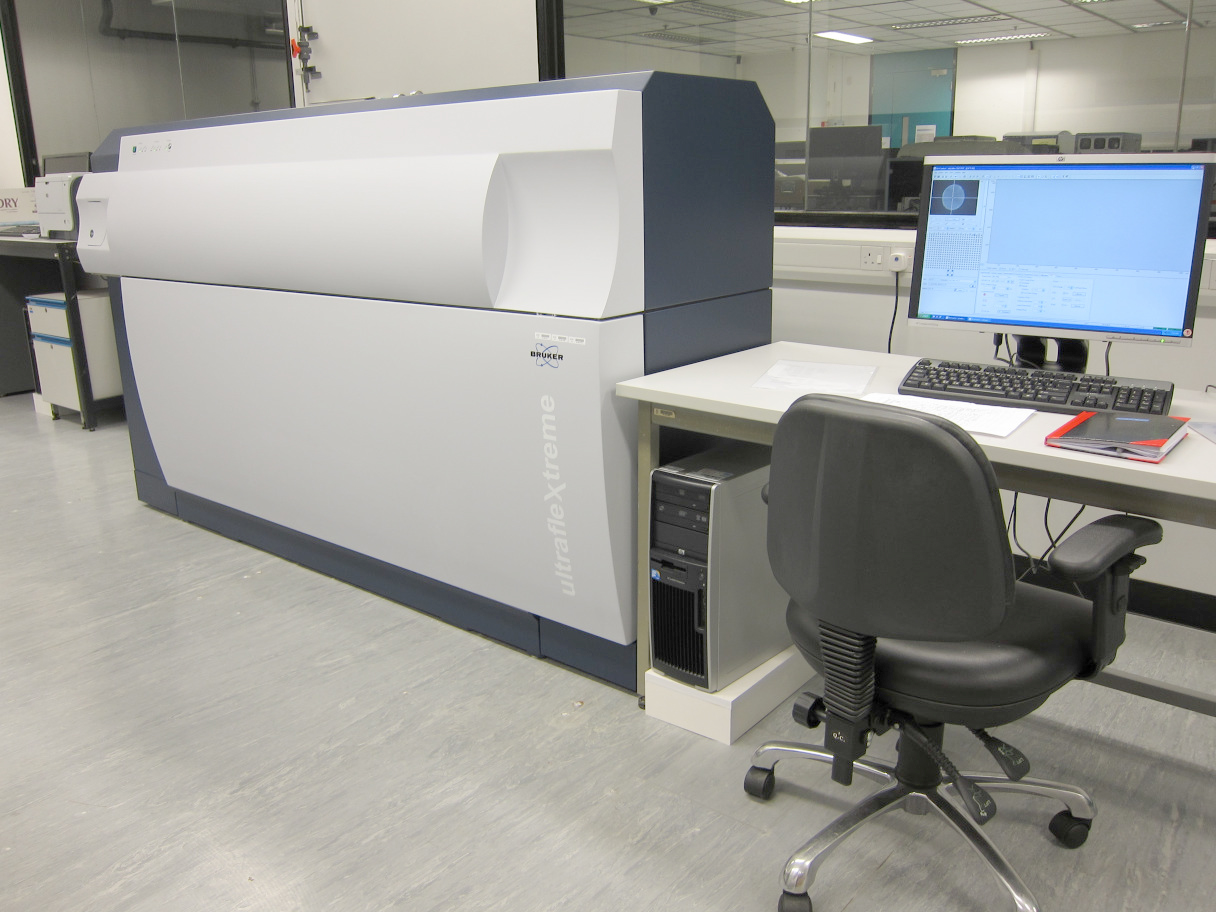 Welcome to our website
The microtubule cytoskeleton is an essential scaffold that functions in organizing the cytoplasm of eukaryotic cells. We focus on understanding the molecular mechanisms that regulate microtubule cytoskeletal organization during cell division, migration, and morphogenesis, and how defects in these mechanisms result in diseases such as cancer and neurodegenerative diseases. We use a range of tools, including biochemistry, mass spectrometry, molecular and cell biology, to study these fundamental questions in cell biology.
News in RQ lab
The Cellular Make Up of an Academic Career
As a successful undergraduate and Master's student at HKUST, Franco Au in our lab was perfectly placed to recognize the value that continuing his studies at HKUST would have for the budding scientific researcher...
Read more at HKUST PG news sep 2017 feature stories
Research Overview
In higher eukaryotic cells, the microtubule cytoskeleton is an essential scaffold that is required for the dynamic organization of the cytoplasm and intracellular transport, playing a crucial role in numerous cellular functions. The temporal and spatial distribution of microtubule arrays is largely controlled by centrosomes, which are known as the major microtubule-organizing centers. Centrosomal functions depend on the presence of γ-tubulin, a highly conserved protein that exists in γ-tubulin complexes (γTuCs), which initiate the assembly of microtubule filaments and anchor microtubule arrays. Microtubule plus-ends, located distally from the organizing centers and often the fast-growing ends, accumulate a group of proteins called microtubule plus-end tracking proteins. These proteins are positioned to control microtubule dynamics and their interaction with subcellular targets.
Our long-term goal is to unravel the molecular mechanisms that regulate microtubule cytoskeletal organization and to understand how defects in these mechanisms result in diseases. Our previous work includes the functional characterization of several proteins involved in microtubule assembly and organization. One of these proteins is CDK5RAP2, a widely expressed protein whose mutations cause autosomal recessive primary microcephaly. We have demonstrated that CDK5RAP2 functions both at centrosomes and at the plus ends of microtubules. CDK5RAP2 localizes throughout centrosomes and associates with the γ-tubulin ring complex (γTuRC), which is the principal nucleator of microtubules, stimulating its activity of microtubule nucleation. The γTuRC-binding domain found in CDK5RAP2 is highly conserved in γTuC-tethering proteins of lower eukaryotes, suggesting conserved regulation of γ-tubulin-mediated nucleation of microtubules. At microtubule plus-ends, CDK5RAP2 interacts with EB1, a master controller of protein assembly at the growing tips, to regulate microtubule dynamics. Interestingly, this plus-end association is a gain-of-function during mammalian evolution and has thus been implicated in the control of brain size. Altogether, these findings reveal the crucial role of CDK5RAP2 in microtubule organization and brain development.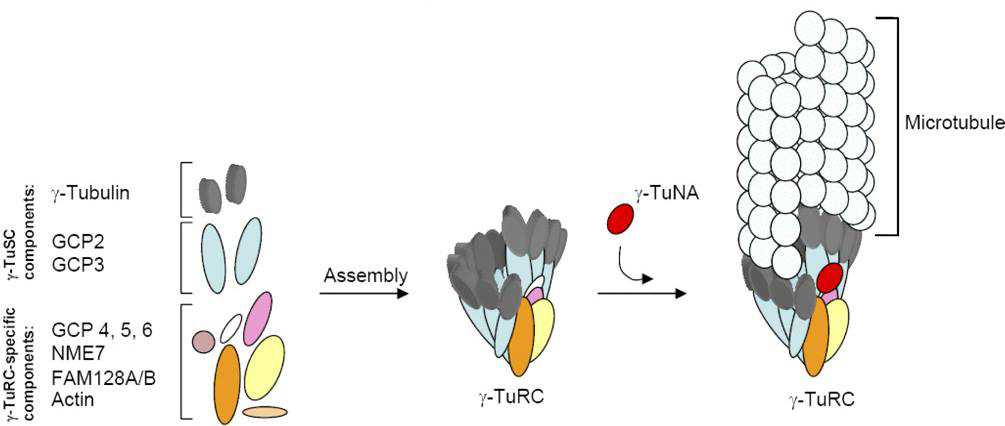 To capitalize on our current achievements, we have been investigating microtubule nucleation and organization by the γTuRC. We employ a multidisciplinary approach that combines biochemistry, proteomics, molecular, and cell biology to investigate the nature and assembly dynamics of the γTuRC. Our goal is to systematically identify proteins that associate with the γTuRC and understand its association with these proteins. By providing a molecular description of the γTuRC and functionally determining its components and associated proteins, we aim to gain a better understanding of the control mechanisms of microtubule nucleation, dynamics, and array organization.
Recent Publications
(20 most recent publications out of 88 in total)
Lab photo albums
2023_02_03
2022_12_09
2022_11_29

2022_07_27
2021_12_24
2021_12_17
2021_11_26

2019_12_12
2019_11_08

2019_01_10
2018_11_15

2017_11_17

2017-09-19
2017-01-17
2016-12-16
2016-11-4
2016-10-17
2016-1-13
2015-11-19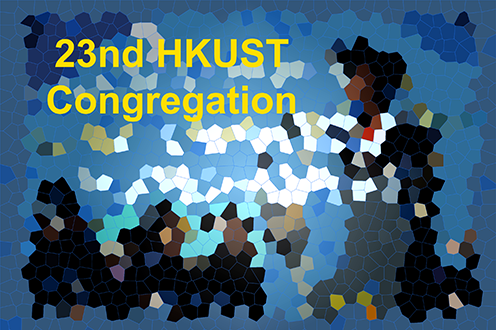 2015-8-28
2014-12-12
2014-11-6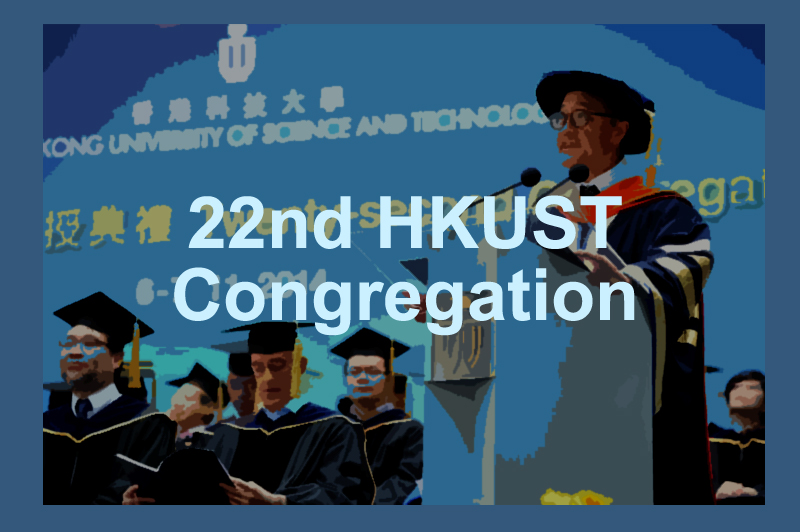 2014-7-7
Alumni
Dr. Bill HAU

Ph.D.

Dr. Ke Xin WANG

Ph.D.

Mr. Tran Dang Khoi LE

M.Phil.
Dr. Shao Zhong YANG

Ph.D.

Mr. Ge Fei LI

M.Phil.

Ms. Renae Vivienne CROSSING

M.Phil.
Dr. Tao Lue JIANG

Ph.D.
Dr. Franco Kin Chung AU

Ph.D.
Ms. Lu FU

M.Phil.

Ms. Ke Xin WANG

M.Phil.

Mr. Can YIN

M.Phil.

Ms. Man Li YE

M.Sc.

Ms. Yu Qi ZHOU

M.Sc.
Dr. Yue Hong SHEN

Ph.D.

Mr. Shao Zhong YANG

M.Phil.

Mr. Kwan Tang HAU

M.Phil.

Ms. Wing Yin Vanessa KAN

M.Sc.

Mr. Bo Wen FU

M.Sc.
Ms. Rui Xue ZOU

M.Sc.

Ms. Qi ZOU

M.Sc.

Ms. Shi Chen DONG

M.Sc.
Ms. Shao Hua LI

M.Phil.

Mr. Yi Chen ZHAO

M.Phil.

Mr. Feng Yuan HUO

M.Sc.

Mr. Yuan GAO

M.Sc.
Mr. Yu HU

M.Phil.

Mr. Xu Lun SUN

M.Phil.

Ms. Ying CHEN

M.Sc.

Mr. Chun Ting LAU

M.Sc.
Mr. Gary Kar-Ho NG

M.Sc.
Ms. Karen Ka-Man CHING

M.Sc.
Teaching
My major goal of teaching is to provide students with strong foundations in biological sciences that will allow them to develop good understanding and capabilities in this field. This is done through infusing students with the same enthusiasm I have for the subjects and to teach a class with the same level of attention as if I am focusing on only one student.
Introduction to Biochemistry (LIFS2210)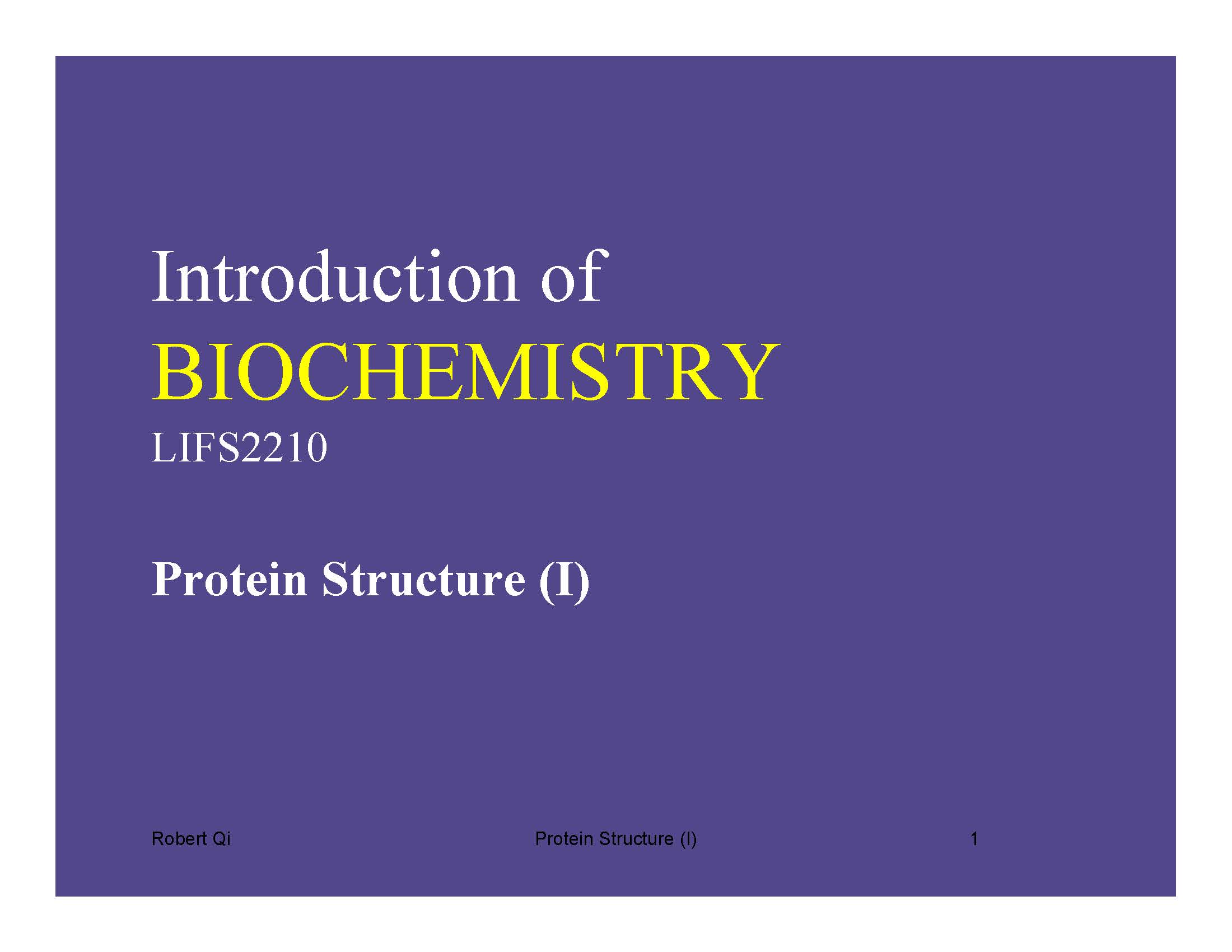 This course introduces students to major classes of biochemical compounds; primary, secondary, tertiary and quaternary structures of macromolecules; enzyme kinetics and mechanisms; biosynthesis of DNA and RNA; transfer RNA and protein synthesis.
Nature of Biochemistry and Biotechnology (LIFS2030)

This course introduces students to major classes of biochemical compounds; enzymic catalysis, metabolic pathways; genetic information; genetic coding of protein synthesis, genetic engineering; industrial, medical and agricultural applications of biochemistry.
Cellular Regulation (LIFS5710)

This course introduces students to molecular basis of cellular regulation and cellular signal transduction cascades.
Services
Prof. Robert Qi established two mass spectrometry facilities at the university and has been supervising their operations. The first facility was set up in 2003 with a triple quadrupole/time of flight hybrid mass spectrometer (QSTAR-Pulsar, Applied Bisystems/Sciex), liquid chromatography systems (LC Packings/Dionex Ultimate NanoLC System and Agilent 1100 HPLC System), and a protein sample processing robot (ProGest Workstation, Genomic Solutions). In 2008, Prof. Qi set up another mass spectrometry facility as part of the Biosciences Central Research Facility. Two different mass spectrometric instruments, ultrafleXtreme MALDI-TOF/TOF mass spectrometer (Bruker Daltonics) and LTQ Velos linear ion trap LC-MS system (Thermo Fisher Scientific), were installed. Mass spectrometry services, including molecular weight determination (organic compounds and biomolecules), protein sequencing, identification and sequence analysis, are provided to investigators at the university and also to the Hong Kong scientific community.
Join Us
Postgraduate and postdoctoral opportunities are available for highly motivated candidates. If you are interested in joining the lab, please contact Prof. Robert Qi (qirz@ust.hk).
Contact Information
Robert Z. Qi, Ph.D.
Email: qirz@ust.hk

Office Address:
1) Rm311-E3
The Hong Kong University of Science and Technology (Guangzhou)
Guangzhou, Guangdong Province, PR China
Tel.: (86-20) 8833 5699
2) Rm5458, Division of Life Science
Hong Kong University of Science and Technology
Clear Water Bay, New Territories
Hong Kong
Tel: (852) 2358 7273
Fax: (852) 2358 1552
Lab Address:
1) Bioresearch Lab, E3 Building
The Hong Kong University of Science and Technology (Guangzhou)
Guangzhou, Guangdong Province, PR China
2) Rm6312, Division of Life Science
Hong Kong University of Science and Technology
Clear Water Bay, Kowloon
Hong Kong
Tel: (852) 2358 8702
Fax: (852) 2719 8158